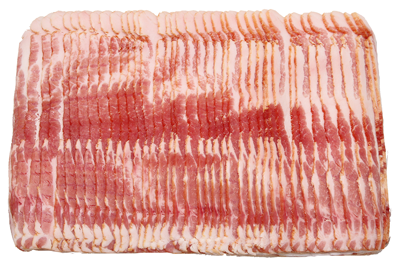 Product Code: 32127
Natural uncured bacon containing no artificial ingredients and is minimally processed. Hickory smoked. Gas-flushed packaging.
Brand
Brand: Daily's
Category: Bacon
Subcategory: Bacon Raw
Group: Super Western Jewel
Type: Hardwood Smoked
Product specs
Case Length (in): 18.5000
Case Net Weight (lb): 15
Case Gross Weight (lb): 16
Bags/Case: 16
Thickness: 3/16″
Product off: United States (US)
Catch/Random Weight: No
storage
Shelf Life (Days): 90
Package and Storage Information: Keep Refrigerated
ingredients
Made With Natural Pork Prepared With Water, Sea Salt, Turbinado Sugar, Natural Flavor.
nutrition
Coming Soon…
For more information, contact your Daily's
sales representative or call 800-328-7695