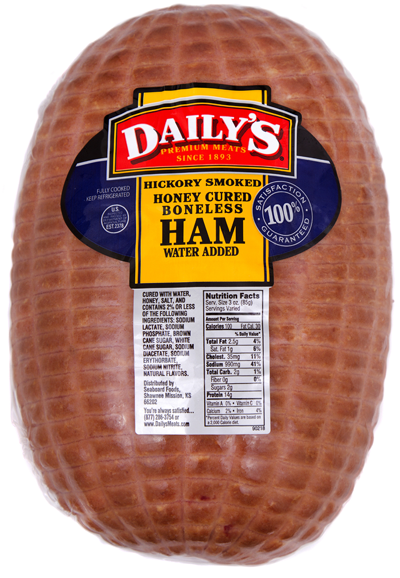 Product Code: 26215
GTIN: 90025108262153
Smoked with natural hickory hardwoods for an natural smoke flavor.
Smoked in nets for delicious flavor and color.
Brand
Brand: Daily's
Category: Processed
Subcategory: Ham
Group: Water Added
Cure: Honey
Smoke: Hickory
Product specs
Case Length (in): 14.1250
Case Net Weight (lb): 18
Case Gross Weight (lb): 19
Weight/Piece: 11-12 lbs.
Pieces/Bag: 1
Bags/Case: 2
Diameter: 3.5″
Product of: United States (US)
Catch/Random Weight: Yes
storage
Shelf Life (Days): 90
Package and Storage Information: Keep Frozen
ingredients
CURED WITH WATER, HONEY, SALT AND CONTAINS 2% OR LESS OF THE FOLLOWING INGREDIENTS: SODIUM LACTATE, SODIUM PHOSPHATE, BROWN CANE SUGAR, WHITE CANE SUGAR, SODIUM DIACETATE, SODIUM ERYTHORBATE, SODIUM NITRITE, NATURAL FLAVORS.
nutrition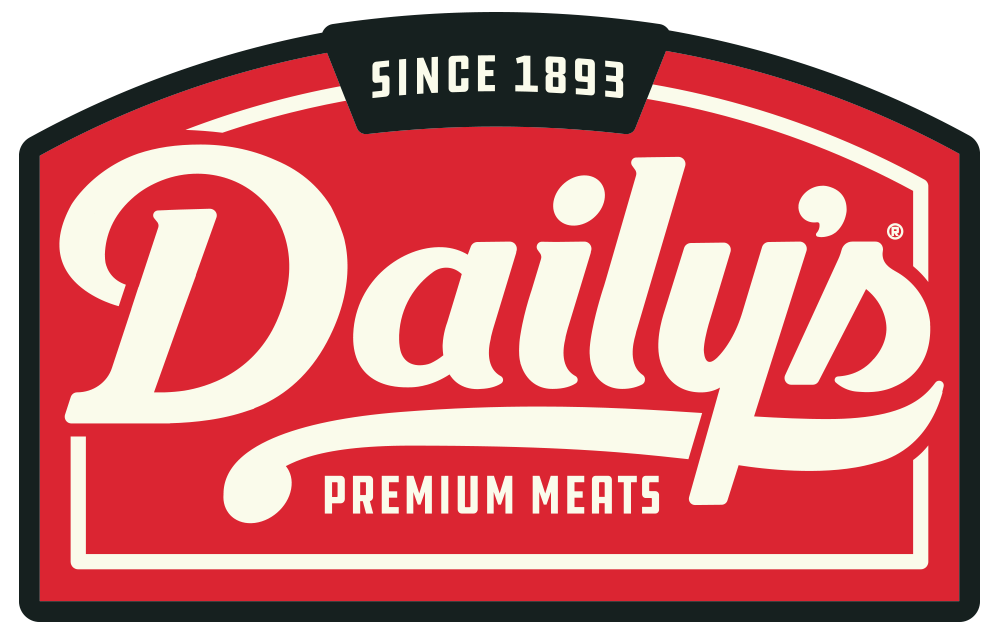 For more information, contact your Daily's
sales representative or call 800-328-7695