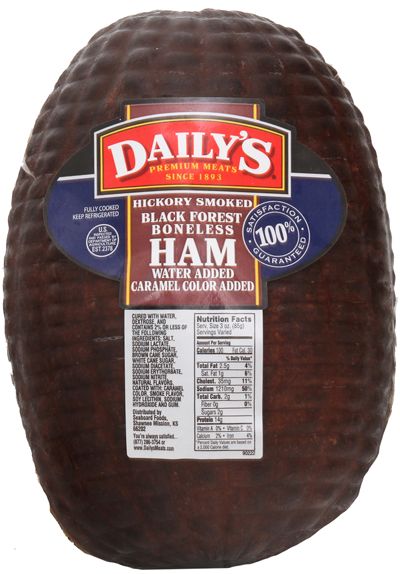 Product Code: 26216
GTIN: 90025108262160
Smoked with natural hickory hardwoods for an natural smoke flavor.
Made with natural juices and the highest quality ham muscles.
Smoked in nets for delicious flavor and color.
Brand
Brand: Daily's
Category: Processed
Subcategory: Ham
Group: Water Added
Type: Black Forest
Smoke: Hickory
Product specs
Case Length (in): 14.1250
Case Net Weight (lb): 18
Case Gross Weight (lb): 19
Pieces/Bag: 1
Bags/Case: 2
Diameter: 2.5″
Product of: United States (US)
Catch/Random Weight: Yes
storage
Shelf Life (Days): 90
Package and Storage Information: Keep Frozen
ingredients
CURED WITH WATER, DEXTROSE, SALT, AND CONTAINS 2% OR LESS OF THE FOLLOWING INGREDIENTS: SODIUM LACTATE, SODIUM PHOSPHATE, SODIUM DIACETATE, SODIUM ERYTHORBATE, SODIUM NITRITE, NATURAL FLAVORS.
nutrition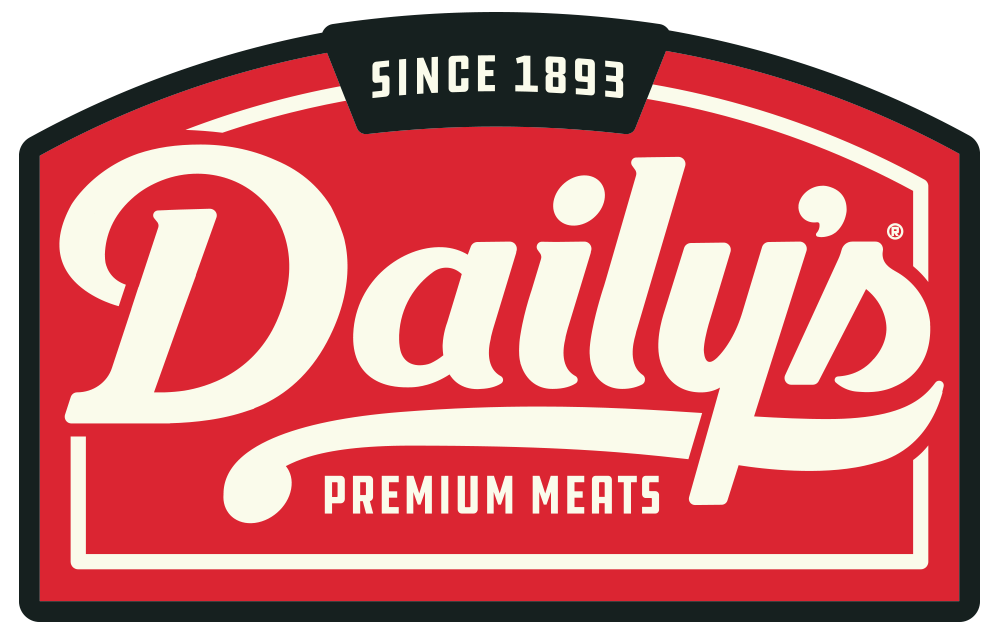 For more information, contact your Daily's
sales representative or call 800-328-7695